Our office will be closed May 29-30 for Memorial Day.
CREER CHIROPRACTIC IS one year old!
Celebrate our birthday with us May 22-25 with giveaways and treats in the office!
Creer Chiropractic in Orem Utah
Creer Chiropractic in Orem Utah
Dr. Dustin Creer graduated from the University of Western States in Portland, Oregon in 2014 with his Doctorate of Chiropractic and Master's of Sports Medicine. He completed his undergraduate degree in 2011 from Utah Valley University in Sports and Exercise Science.
For Dr. Creer, Chiropractic is much more than a means to reduce aches, pains, or stiffness. Being adjusted routinely can be a vital tool to help improve sleep, increase energy and functionality, reduce stress, and help your body live optimally to the best of its abilities! Chiropractic care is for everybody and a great way to enhance your overall well being.
Through his years of experience, Dr Creer has trained in multiple chiropractic disciplines, including working with athletes of all ability levels- from youth and amateur, to professional and Olympic. He has been trained in holistic methods and more gentle chiropractic techniques to provide you the best care to move forward and achieve your best results.
Dr. Creer married his sweetheart Brianne in 2009. They welcomed their rainbow baby and miracle daughter Juliette (nicknamed Lettie) in 2021. They reside in nearby Vineyard with their bunny and two dogs, and are excited to realize their dream of having their own clinic in Utah County- where they grew up, and love to call home.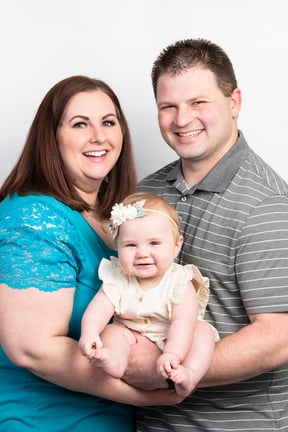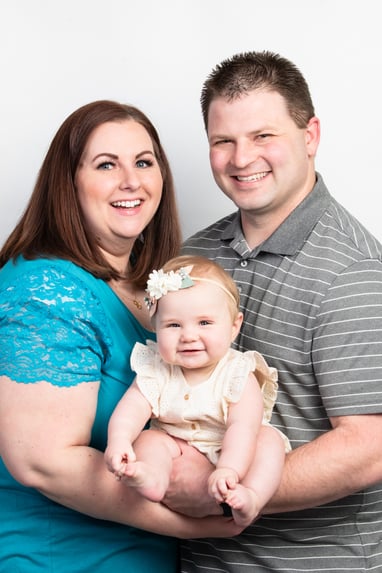 Welcome to Creer Chiropractic!
We're happy to see you!
New patient visits are $50 and include a consultation, exam, adjustment, and personalized treatment plan. Dr. Creer will go over your health history and ask about any pain you're experiencing. If you're cleared to be safely adjusted, he'll walk you through the adjustment process and answer any questions you have. Dr. Creer will then give you a recommended treatment plan and at-home suggestions to improve healing.
591 W 800 N
Orem, UT 84057
We are located on the south side of 800 North across from Timpanogos Hospital and next to Orem Jr High.
​From 800 North, turn south on 600 West and the entrance to our parking lot is immediately to your left.
Mondays 9 - 1, 2 - 5
Tuesdays 9 - 1, 3 - 6
Wednesdays 9 - 1, 2 - 5
Thursdays 9 - 1, 3 - 6
Chiropractic care is not just for when you're in pain.
Most of our patients have seen the benefit of routine adjustments and prefer to come in on a weekly or biweekly basis. At Creer Chiropractic we strive to make care affordable so you can live well adjusted and feel your best. Our memberships are a great option for those who expect to visit more often. There are no contracts, no hidden fees, and memberships may be canceled at any time. See full membership terms and conditions here.
Individual membership:
$30/month
Unlimited $30 adjustments
punch pass:
$450
10 pre-paid adjustments
Family membership:
2-4 family members
$60/month
Unlimited $30 adjustments per person
Additional family members:
$10/month each
Unlimited $30 adjustments per person
Without membership:
$60 per adjustment
now providing supplements
We are retailers for Orthomolecular Products and Standard Process. Visit us today to learn more!
"I always have tension in my back from my daily activities, but ever since coming here regularly, I have felt so much relief! I can be confident that every time I come in, I will be taken care of and leave feeling so much better. Dr. Creer is incredible with his work, very professional and friendly! I couldn't ask for better service."
Spencer R.
"Dr. Creer is the best! We've followed him around for two years when he was rotating through three different locations - we LOVE how kind and caring he has been to us and our children. We won't go anywhere else!"
Karen L.
"My quality of life went from a -2 to a 10!! Dr. Creer has worked a miracle in my life. I am so grateful to have my life back. And it's all thanks to Dr. Creer!! If you can't figure out what's wrong with you, see Dr. Creer and miracles will happen!"
Eleasha G.